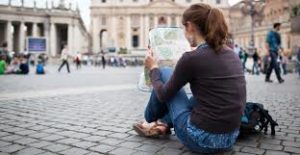 Travelling solo is a fun way to have unique experiences and explore your boundaries without worrying about travel companions and their comforts. If all you want is stress-relieving travel, then travelling alone is the way to go to get that fun relaxing time you need.
Why consider travelling solo?
There are many advantages to travelling solo. One of them is you get to relax more and explore on your own without the being limited by the plans of others.
Solo travelling will help you develop confidence in decision making. Exploring on your own can help you discover your true purpose in life as you have time to reflect on life and set up yourself for success.
Travelling solo is cost effective. Travelling with family is a lot more expensive as every member is included in the travel budget. While holidays for solo travellers are cheaper as you only have to worry about your own expenses. As a solo traveller, you get to decide what to eat and where to eat while you travel to the new destination. Since you are alone, you do not have to worry about renting two hotel rooms.
You get your wishes and make all your choices. When travelling with a group, you will have to consider their comforts and perhaps set aside a lot of your wish and choices and vice versa. However, when you travel alone this is not the case as you get to do and choose what you want for yourself.
Boredom may strike when you travel alone but when you keep yourself occupied with interesting travel activities you can manage to have a fun successful solo trip. Books and camera can be really helpful to avoid loneliness and boredom on solo travel.